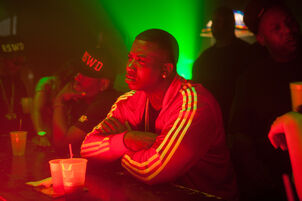 Archie
or
Big Arch
is one of the minor charectors of the film that the girls meet while being on Spring Break.
. He is portrayed by Gucci Mane.
NOTE: Make sure to vote for Archie/Gucci Main in the Spring Breakers Wiki Awards!!!! the winners will be annonced on July 24th 2013!
He is also a little coggy and he kills Alien in the end.
Ad blocker interference detected!
Wikia is a free-to-use site that makes money from advertising. We have a modified experience for viewers using ad blockers

Wikia is not accessible if you've made further modifications. Remove the custom ad blocker rule(s) and the page will load as expected.